Resources for Adoptive Families and Adult Adoptees
The links below are provided solely for your convenience. Inclusion in this section does not constitute New Beginnings' endorsement of the organizations. New Beginnings claims no control or responsibility for the accuracy of the information contained in the websites.
Organizations/Adoption Groups
Parent Education and Trainings
Special Needs Adoptions
Government Sites
Recommended Reading
Adoption Information
Adopting a Toddler: What Size Shoes Does She Wear? by Denise Harris Hoppenhauer
Adopting the Older Child, by Claudia Jewett
Dim Sum, Bagels and Grits: A Sourcebook for Multicultural Families, by Myra Alperson
Communicating with the Adopting Child, by Miriam Komar, DSW – Offers adoptive parents an insightful guide to the importance of the ongoing process of talking with your child about adoption issues.
The Family of Adoption, by Joyce Paveo
Real Parents, Real Children (Parenting the Adopted Child), by Holly van Gulden and Lisa M. Bartels-Rabb – A practical guide for parents at all stages in the adoption process, preparation, arrival and forever after. Good foundation for adoptive parents.
Being Adopted, The Lifelong Search for Self by David Brodzinsky Ph.D. and Marshall D. Schicter, M.D. – This book uses life experiences of adoptees to provide a unique understanding of adoption.
Parenting the Hurt Child: Helping Adoptive Families Heal and Grow (Hollywood Nobody) by Gregory C. Keck and Regina Kupecky
The Connected Child: Bring Hope and Healing to Your Adoptive Family by Karyn Purvis, David Cross and Wendy Sunshine
Twenty Things Adopted Kids Wish Their Adoptive Parents Knew by Sherrie Eldridge
Our Own: Adopting and Parenting the Older Child by Trish Maskew
Attaching in Adoption: Practical Tools for Today's Parents by Deborah D. Gray
Toddler Adoption: The Weaver's Craft by Mary Hopkins-Best
Helping Children Cope with Separation and Loss, by Claudia Jewett Jarratt
How To Raise An Adopted Child, by Judith Schaffer & Christina Lindstrom
Raising Adopted Children, by Lois Melina
Children and Teen Books About Adoption
Adoption is Always, by Linda Walvoord Girard (5-10)
All Kinds of Families, by Norman Simon (3-7)
How I Was Adopted, by Joanne Cole (3-7)
Jin Woo, by Eve Bunting (5-10)
The Little Green Goose, by Adele Sansone (3-7)
We Wanted You, by Liz Rosenberg
Families Are Different, by Nina Pelligrini (3-7) – A gentle story of a young, adopted girl discovering that many different types of families have one thing in common: love.
A Mother for Choco, by Keiko Kasza (3-7) – A lonely little bird searches for a mother and discovers that it is more important for a mom to hug, kiss and love than to look like him.
Susan and Gordon Adopt a Baby, by Sesame Street – A baby is being adopted on Sesame Street. All the familiar characters of Sesame Street react to the adoption of Miller. Feelings expressed include happiness, excitement, caring and yes, even a little jealousy on Big Bird's part. In the end, everyone realizes that adoption is simply another way for a child to join a family.
Why Was I Adopted? By Carole Livingston – An intermediate level book that discusses the facts of adoption with a loving style and catchy illustration.
The Family Book, by Todd Parr (3-7)
We Belong Together, by Todd Parr (3-7)
Tell Me Again About the Night I Was Born, by Jamie Lee Curtis and Laura Cornell
Pieces of Me- Who Do I want to Be? by Robert Ballard (teens)
Beneath the Mask: For Teen Adoptees: Teens and Young Adults Share Their Stories 
Other Resources
Considering the timing, environment, and practices around feeding and types of food your child may have experienced in his foster family, the following are suggestions on how to bring some of those familiar tastes to your mealtimes at home, and create opportunities for attachment with your new child using food.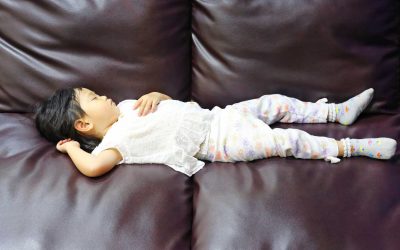 New adoptive parents consistently report sleep as one of their greatest challenges. Difficulties with sleep in newly adopted children are a normal issue and approaches and solutions vary depending on the child's individual sleep history.
Here are a few select articles that address the multifaceted issues such as the emotional, physical, financial and quality of life challenges impacting decision making and moving towards adoption.