Jamaica Adoption Fees And Expenses
Fees, Descriptions and Overview
Jamaica Adoption Fee List
Agency Fees
Application

Assessment of prospective adoptive parent(s) and assuring basic program requirements.

$350

New Beginnings' Fees

Fees are to establish a service plan and ensure all adoption services are consistent with applicable laws and regulations: personnel costs, training and development, administrative overhead, and operational expenses; also, for coordinating the adoption process, including parent education and child-specific education, assisting in filing US Citizenship and Immigration Services (CIS) applications, and pre-and post-adoption support

$5,500

IAAME Fee

Pass through to Intercountry Adoption Accreditation and Maintenance Entity, Inc. for monitoring and oversight of adoption service providers. The price is 500 per child to be adopted.

$500
Total Agency Fees
$6,350
Third Party Fees
USCIS Expenses

I-800A filing fee, $775; fingerprints, $85 per adult in home, visa application, citizenship application.

$2,115
Parent Education Workshops
$150 to $300
Pre-Adoption Medical Review
$250 to $600
Adoption Finalization, if required
$700 to $2,500
Travel and Accommodations
$3,350 to $6,700
Total Third-Party and Travel Expenses
$6,890 to $12,540
New Beginnings' Social Services
| | |
| --- | --- |
| Home Study (add 400 in in NY) | $2,100 to $2,500 |
| Post-Placement Services | $1,275 |
| Total Social Services | $3,375 to $3,775 |
Jamaica Fees and Expenses Summary
| | |
| --- | --- |
| Agency Fees | $6,350 |
| Third Party and Travel | $6,890 to $12,540 |
| New Beginnings' Social Services | $3,375 to $3,775 |
| Final Adoption Cost  | $17,040 to $22,690 |
Fees For Other Services
Home Study Update

$450.00

Examples are a home visit for a change in residency, employment that does not reduce income, positive and neutral changes in finances, and minor changes in physical health or medications. For USCIS, for the one-time free extension or to keep the home study current

Supplemental Home Study Services:

$900.00

Examples are a loss of employment, financial insecurity, arrest, an allegation of child abuse, change in medical, emotional, or mental health, pregnancy, marital difficulty, an accusation, or concerns about the prospective adoptive parents' capacity to raise an adoptive child, a failure to disclose critical information such as undisclosed criminal history, a response to an RFE, and when the I-600A has expired, and a new home study is needed.

Supervision of Social Services (for families who do not live in our service area)

$500/$300

The fee for supervising the cooperating agency conducting the Home Study is 500, due at agreement. For supervising the cooperating agency conducting post-placement reports, 300 is due at referral. We require a Post-Placement Commitment letter from your Home Study Agency showing all fees to them for post-placement services have been paid.

NB reserves the right to charge for required services that Exceed Routine Services, such as:

Preparing or helping to prepare documents to respond to an RFE or NOID, est. fee $700 to $1,000.
Having to make unanticipated efforts to receive information or documentation from the client, home study agency, the foreign provider (including a request to supplement or correct the child's legal documents), or other person involved in the process, est. fee $500 to $1,000.
To secure additional clearances, documentation, and interviews for extended family members or other persons living in the home, $300 to $700.
For finalization that requires filing by NB, $200 to $600, if the Court requests an appearance of a NB's representative, $300/day (as well as mileage or airfare and accommodations if needed).
If the adoption or placement is in crisis, NB can charge for extra post-adoption or post-placement reports, counseling, respite care, or attorney services to secure consents, Interstate Compact approvals, etc.
Adopting two siblings, fees for IAAME and Contributions will double. Post-placement/post-adoption services fees will increase by 50%. In addition, there can be as much as a 50% increase in NB fees and Program fees. A new fee disclosure will be presented
Copying fees, charged if duplicate documents are requested and not received or incorrectly copied, $.50/copy.

Miscellaneous

NBFCS social worker to visit home (0.62 per mile) and tolls, parking or other common carrier(s). Credit card payments over $500 are subject to a 3% convenience fee.
The Costs of International Adoption
IInternational adoption can be expensive, but assistance is available. There are organizations and foundations that provide grants and loans to help families adopting. There are many options available for financial assistance. For a list of organizations that provide assistance for international adoption, click here.  In addition, the adoption tax credit is a big benefit and is available to most families. This can be a savings of over $13,750
Comparing expenses between agencies can be complicated. When comparing cost, New Beginnings has one of the least expensive Morocco, Thai and China programs and our fees are very competitive for the Korea Program.
New Beginnings fees are presented in a straight forward, simple fashion. We include fees for the home study, post-adoption, the agency and the foreign organization. Also include are incidental fee that are paid to third parties in the adoption process. To see a Sample Adoption Servcie Agreement, click here. If you want more information on a particular program, contact New Beginnings and ask for the Adoption Service Agreement for your porgram.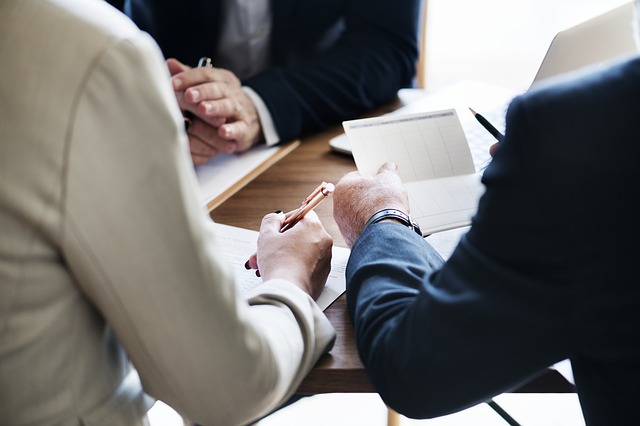 If you have chosen to pursue international adoption, you should know that there may be financial assistance available to help with the adoption expenses. Check out our financial assistance page which lists several options for families hoping to find help in meeting their adoption costs.
Budgeting For International Adoption
When you've made the decision to adopt, it makes sense to put together a financial plan before you begin the process. Adoptions come with the standard agency, legal and home study fees, but for international adoptions, there are additional travel, visa expenses and a fee to the foreign agency to consider.
Here are a few tips on how to plan and prepare for these expenses