Korean Adoption Fees And Expenses
Fees, Descriptions and Overview
  Agency Fees
Application Fee
$350

$1,500 due at contract; IAAME fee $500 due at contract; $3,000 at submission of Emigration Permission

$5,000

Total Agency Fees: $5,350
Korean Program Fee
$2,500 due at home study approval; $1,500 due at acceptance of referral; and $2,500 due at submission of EP

$6,500

Foreign Agency Fee and Donation

Due at acceptance

$19,500

Total Program Fees: $26,000
Third Party Fees and Expenses
New Beginnings' Social Services
Due at contract

$1,700

Due at submission of EP

$1,700

Total: $3,400
Korean Adoption Fees and Expenses Summary
| | |
| --- | --- |
| Agency Fees | $5,350 |
| Korean Program Fees | $26,000 |
| Total Adoption Fees | $31,350 |
| Third Party and Other Expenses | $7,795 to $11,095 |
| New Beginning's Home Study Services | $3,400 |
| Final Adoption Cost | $42,545 to $45,845 |
---
Korean Adoption Fee Descriptions
Application Fee

Assessment of prospective adoptive parent(s) and assuring basic program requirements.

New Beginnings' Fee

Adoption expenses in U.S. To establish a service plan and ensure all adoption services
are provided and consistent with applicable laws and regulations. Agency fees are for personnel cost, administrative overhead, and operational expenses. For orientation and guidance to the inter-country adoption process and the country of Korea. Also, Agency fees are for coordinating the adoption process, including conducting or supervising home study services, parent education includes child-specific education, assisting in filing U.S. Citizenship and Immigration Services (CIS) applications, providing pre- and post-adoption support.

Program Coordination

Foreign country program expenses. Fee for program sponsorship and development;
including compiling and presenting the dossier to ESWS, working with ESWS to identify a child and arranging for an adoption; receiving a referral of a child that includes the Child's Background Study; securing the child's legal information to present to USCIS for immigration approval; filing the documents in Korea for court approval and emigration permission, establishing the itineraries while the family is abroad for the adoption hearing, the placement of the child and the child's travel visa.

Foreign Agency Fee and Donation

Pass through to ESWS for childcare expenses before the adoption, identifying a child available for adoption, securing the necessary terminate parental rights, providing the background study on the child, arranging for the finalization of the adoption and the immigration of the child.

USCIS Expenses

I-600A filing fee – Fingerprints for every adult in home.

Psychological Evaluation

Required for home study.

Parent Education Workshops

On-line workshops with Adoption Learning Partners.

Travel and Overseas Expenses

Est. expenses for air travel, hotel, meals, finalization and visa.

New Beginnings Home Study

If you live in NY, NJ, PA or FL. Gathering and reviewing supporting documents, home visits and drafting report; and country specific workshop, (families in our service are, due at contract).

Post-Adoption Services

Post-adoption supervision, translations and filing reports in Korea. Minimum four reports are needed, (families in our service area, due at submission of EP).
The Costs of International Adoption
IInternational adoption can be expensive, but assistance is available. There are organizations and foundations that provide grants and loans to help families adopting. There are many options available for financial assistance. For a list of organizations that provide assistance for international adoption, click here.  In addition, the adoption tax credit is a big benefit and is available to most families. This can be a savings of over $13,750
Comparing expenses between agencies can be complicated. When comparing cost, New Beginnings has one of the least expensive Morocco, Thai and China programs and our fees are very competitive for the Korea Program.
New Beginnings fees are presented in a straight forward, simple fashion. We include fees for the home study, post-adoption, the agency and the foreign organization. Also include are incidental fee that are paid to third parties in the adoption process. To see a Sample Adoption Servcie Agreement, click here. If you want more information on a particular program, contact New Beginnings and ask for the Adoption Service Agreement for your porgram.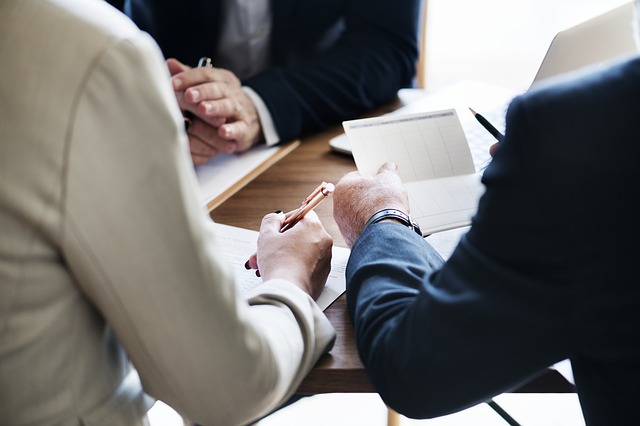 If you have chosen to pursue international adoption, you should know that there may be financial assistance available to help with the adoption expenses. Check out our financial assistance page which lists several options for families hoping to find help in meeting their adoption costs.
Budgeting For International Adoption
When you've made the decision to adopt, it makes sense to put together a financial plan before you begin the process. Adoptions come with the standard agency, legal and home study fees, but for international adoptions, there are additional travel, visa expenses and a fee to the foreign agency to consider.
Here are a few tips on how to plan and prepare for these expenses